About
An Emerging Force in the Filtration Industry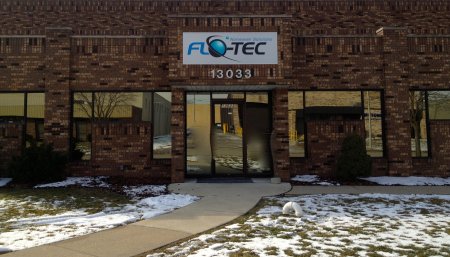 Since its inception in 1983, Flo-Tec Inc. has set the standard for non-woven media in the air and liquid filtration markets. We specialize in all areas of industrial air and liquid filtration applications. We have in-house manufacturing and converting capabilities, affording us the opportunity to meet custom sizing requirements and same day service. Flo-Tec is strategically located in Livonia, Michigan, allowing us immediate response to critical automotive needs. Our commitment to service and quality and our ability to work with customers to develop new and innovative filtration solutions has been the cornerstone of our success.

Flo-Tec Industries Corporation was organized in 1995 as the holding company for its two subsidiaries – Flo-Tec, Inc. and Atmore Industries, Inc. Founded in 1983, Flo-Tec, Inc. services the air and liquid filtration markets. Flo-Tec, Inc. is based in Livonia, Michigan.
The acquisition of Atmore Industries in 1990 has allowed us to improve upon our leadership in the filtration arena as well as develop other non-woven markets. Atmore Industries owns a 100,000 sq. ft. manufacturing and distribution facility in Atmore, Alabama.

Wes Yarnell is the active President of Flo-Tec Industries.

Filtration and Beyond
From the first day of operation back in 1983, Flo-Tec's focus has been filtration. Over the years however, we have been successful in using both our vast knowledge of non-woven fabrics and the engineering behind them, and our great business partnerships with non-woven mills across the country, to develop unique products for use across a variety of markets. Our most successful venture to date has been our patented Gro-Guard® Crop Cover Technology. Manufactured and distributed by our subsidiary Atmore Industries.
Gro-Guard®
is widely used in the agricultural market for frost and pest protection of crops.